Post Covid Strategies & Challenges. The responses from Resorts in the Algarve
with an insight as to how to manage your wealth for those wishing to relocate.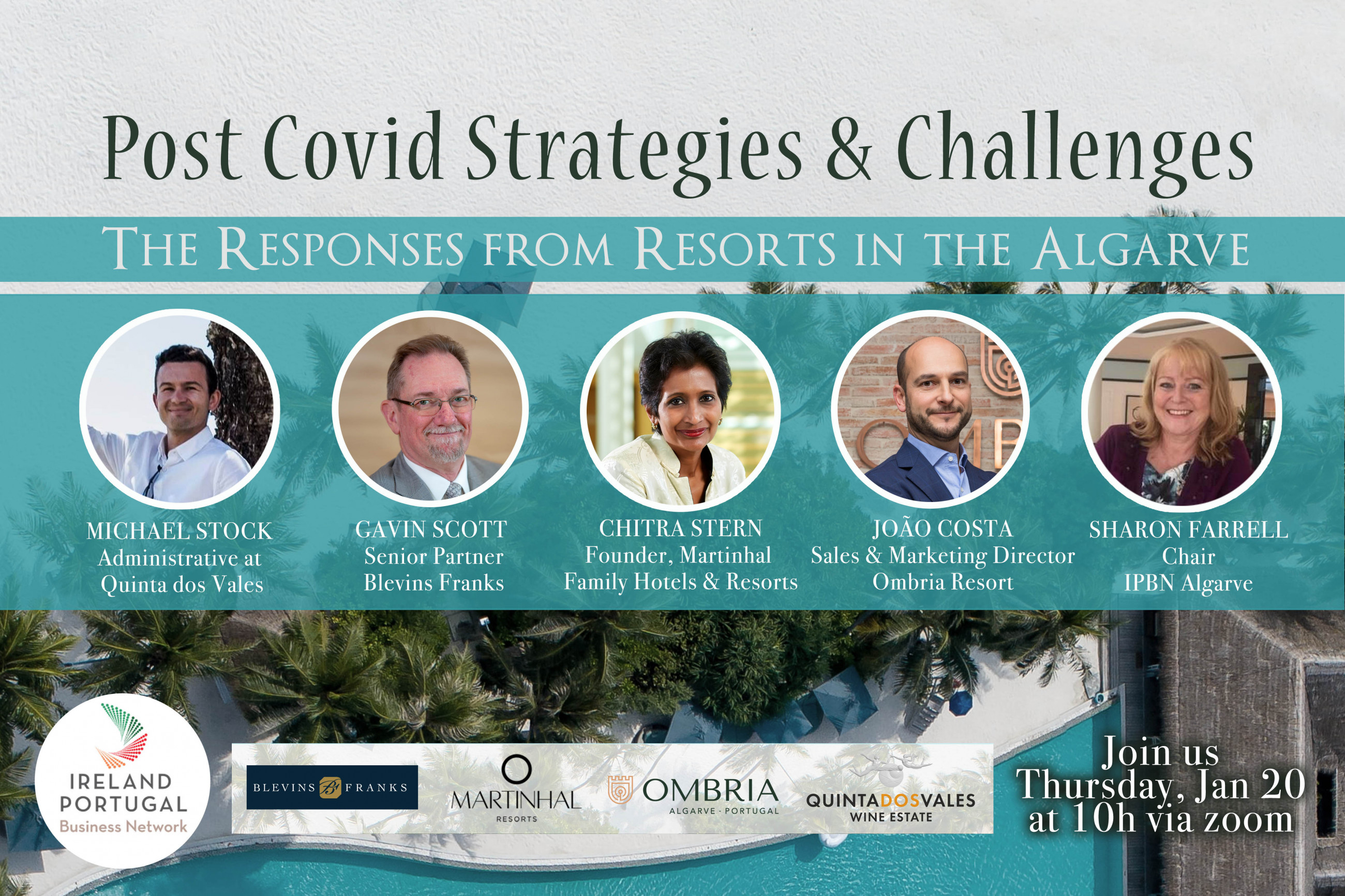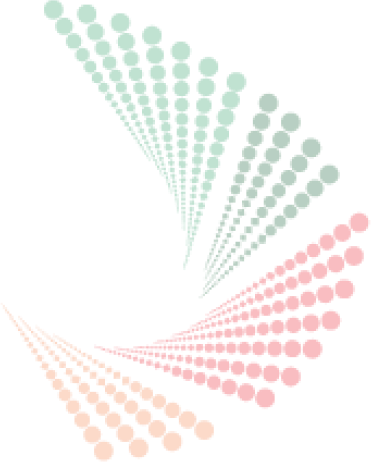 Start Date: 10:00am, 20th January 2022
End Date: 11:00am, 20th January 2022
Location: Available Online, Access from Anywhere, Access from Anywhere
Country: Access from Anywhere
The pandemic has been consistently changing our future and current plans over the last couple of years, which clearly makes planning much more of a struggle, but those who hope to make it through another few months, or year have to look ahead at methods to not only survive but to thrive.
This is especially true in the Resort & Tourism sector, and our IPBN members and partners at the Algarve Living series earlier this year have some tips on "Post-Covid Strategies and Challenges" they shared with us.
Aside from the day-to-day regulations, the resorts must adhere to, Martinhal Residences, Ombria Resort, and Quinta dos Vales Wine Estate told us how they have adapted to new regulations in order to welcome visitors back securely. IPBN member Blevins Franks, the leading international tax and wealth management adviser, shared insights on how those interested in relocating to the sunny Algarve can manage their wealth to achieve their own success in the future.
This review of each resort's safety measures with the advice of Blevins Franks should help mitigate any and all qualms about going through with the move that can change your life for the better.
The event was moderated by Chair of the IPBN Algarve Committee, Sharon Farrell, and included the following keynote speakers:
The event was open to members and non-members and was free of charge.
You will find here the recording of the webinar on the IPBN YouTube channel and here the article Chitra mentioned during the webinar.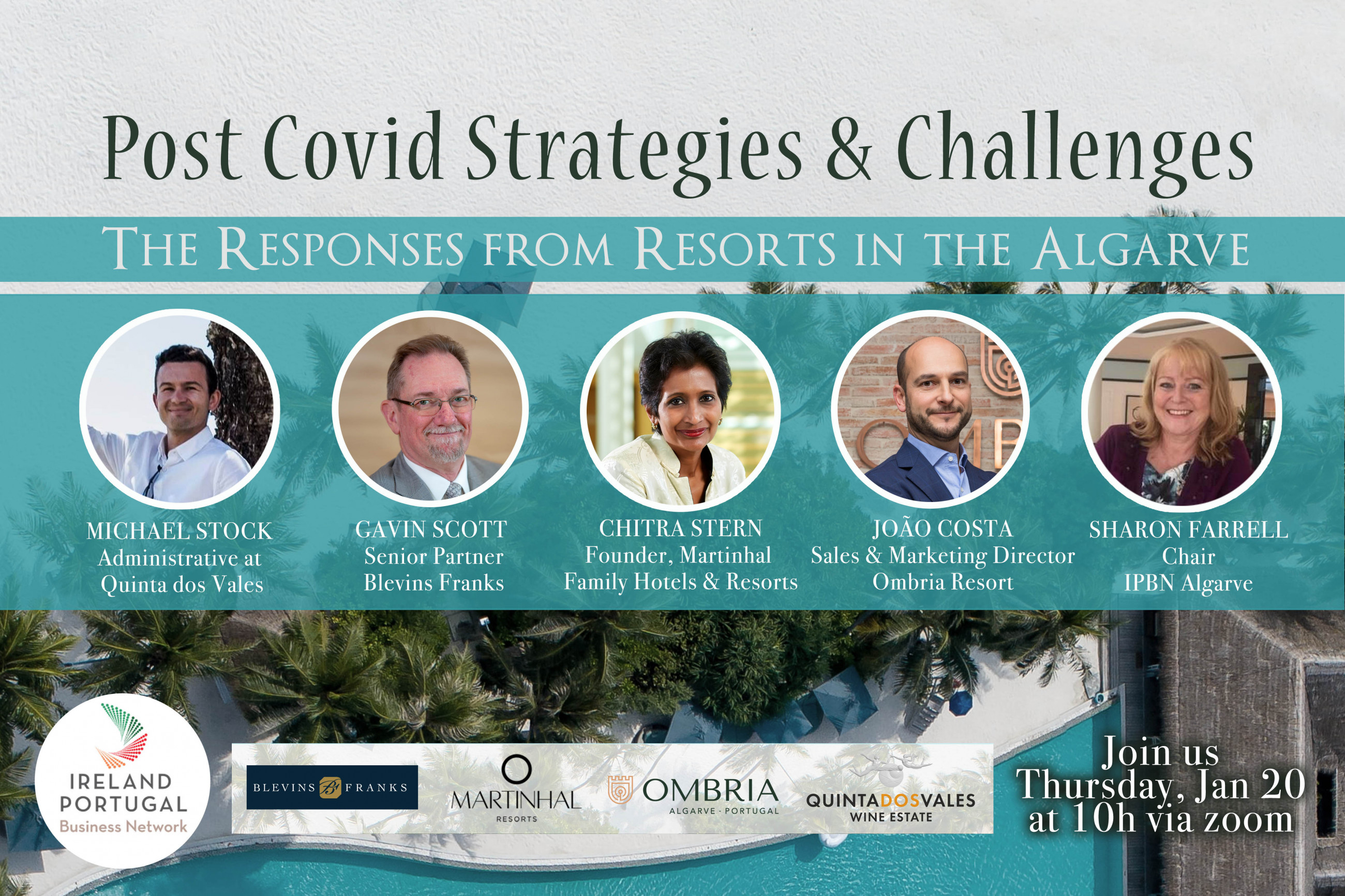 Booking Closed