Master Classes Programme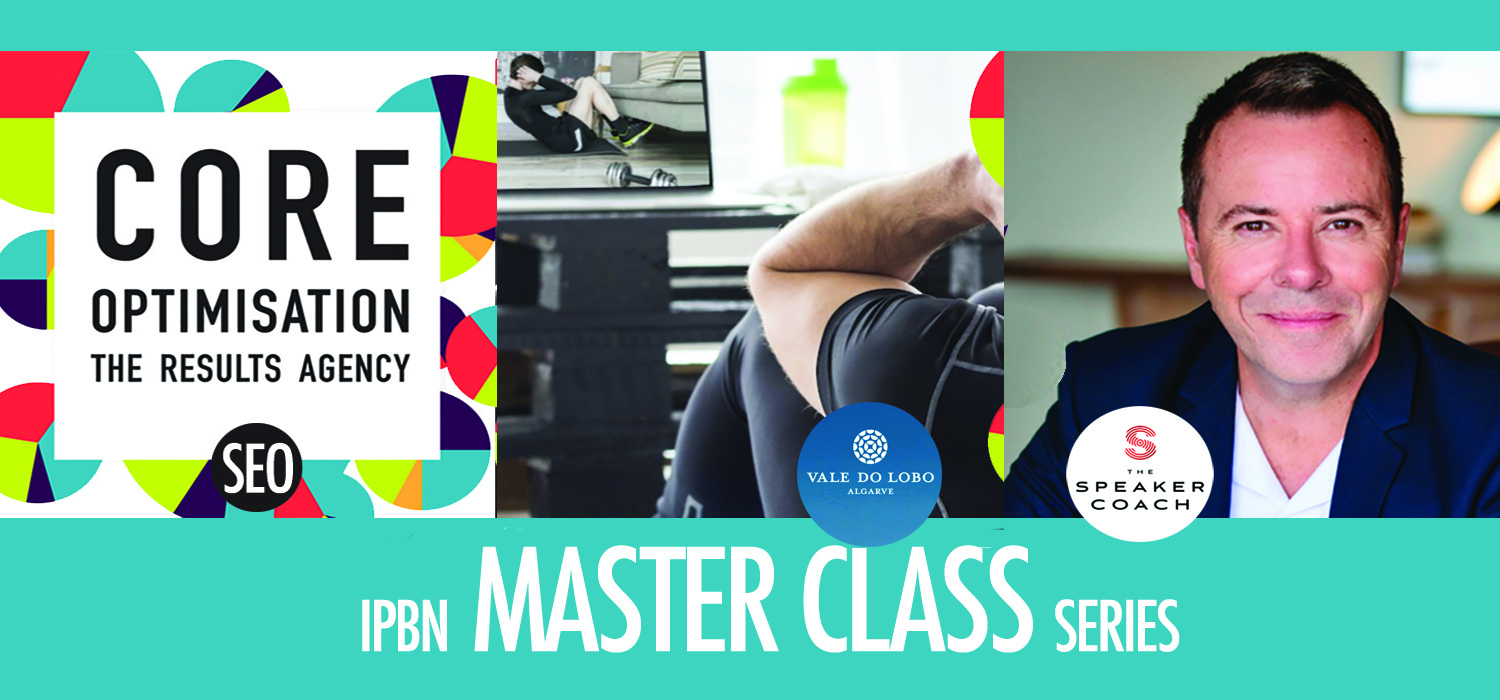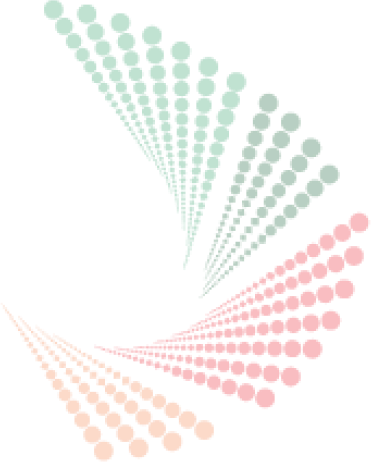 Start Date: 10:00am, 22nd February 2021
End Date: 11:30am, 22nd February 2021
Location: Available Online, Access from Anywhere
Country: Access from Anywhere
As we were locked down for few more weeks, we proposed our members a Master Classes online programme available for 5 weeks. This programme had been put together with 3 IPBN members. Whether you want to stay connected, active, fit, positive and energised, improve your presence & speech online or get ahead in the online marketplace, we have the experts and the solutions for you.

Well being. The Vale de Lobo experience @home opened its online classes to us. Instructors from Vale do Lobo hosted a series of streaming group classes to make sure you keep your active lifestyle even under the lockdown.The online classes were carried out via Zoom
Agenda
February 10 at 1000 - Functional Training
February 10 at 1700 - Core Training
February 11 at 1000 - Clinical Pilates
February 11 at 1700 - HIIT
February 12 at 1000 - Yoga
February 12 at 1700 . GAP
February 13 at 1000 - Meditation
February 25 at 1700 - Breathwork session by Richie Bostock
Well spoken. Speech & Presence 30-Min Game changer session with Mark Downley, the only coach in Europe certified to teach Patsy Rodenburg's Second Circle Presence™. In this 30-minute private assessment session with Mark, you will understand where your strengths and opportunities for improvement lie in each area of your Virtual Communication.
This offer was available only until March 9.
Well prepared. Finally, Core Optimisation organised a SEO Master class Tuesday March 9 at 2pm on the IPBN Zoom account. Members learnt top business tips to implement and get ahead in the online marketplace. This introduction session covered off at a very high level Search Engine Optimisation, Paid Search Advertising and Conversion Rate Optimisation. You can review the session here on the IPBN YouTube channel.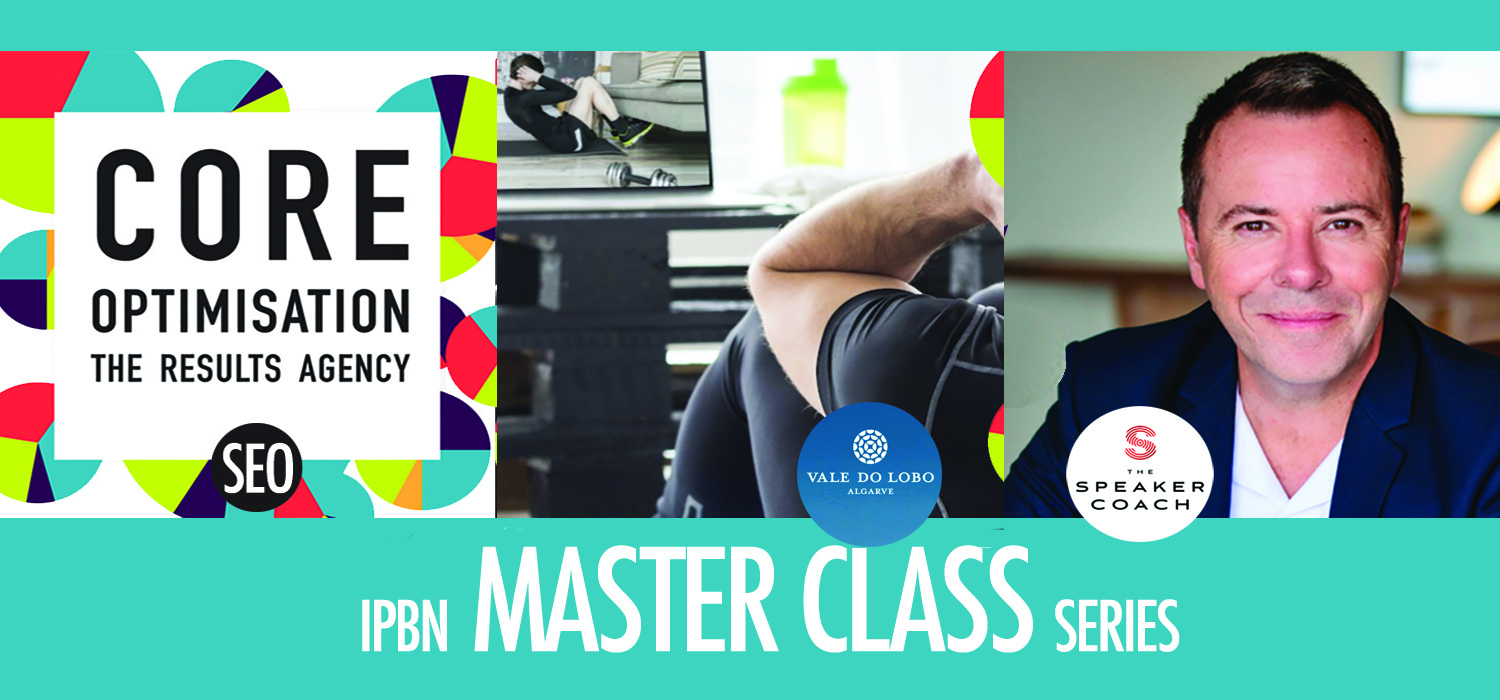 Contact Us