Martinhal Family Hotels and Resorts Enjoys a Decade of Crazy Success
Partner of the IPBN Algarve Living Series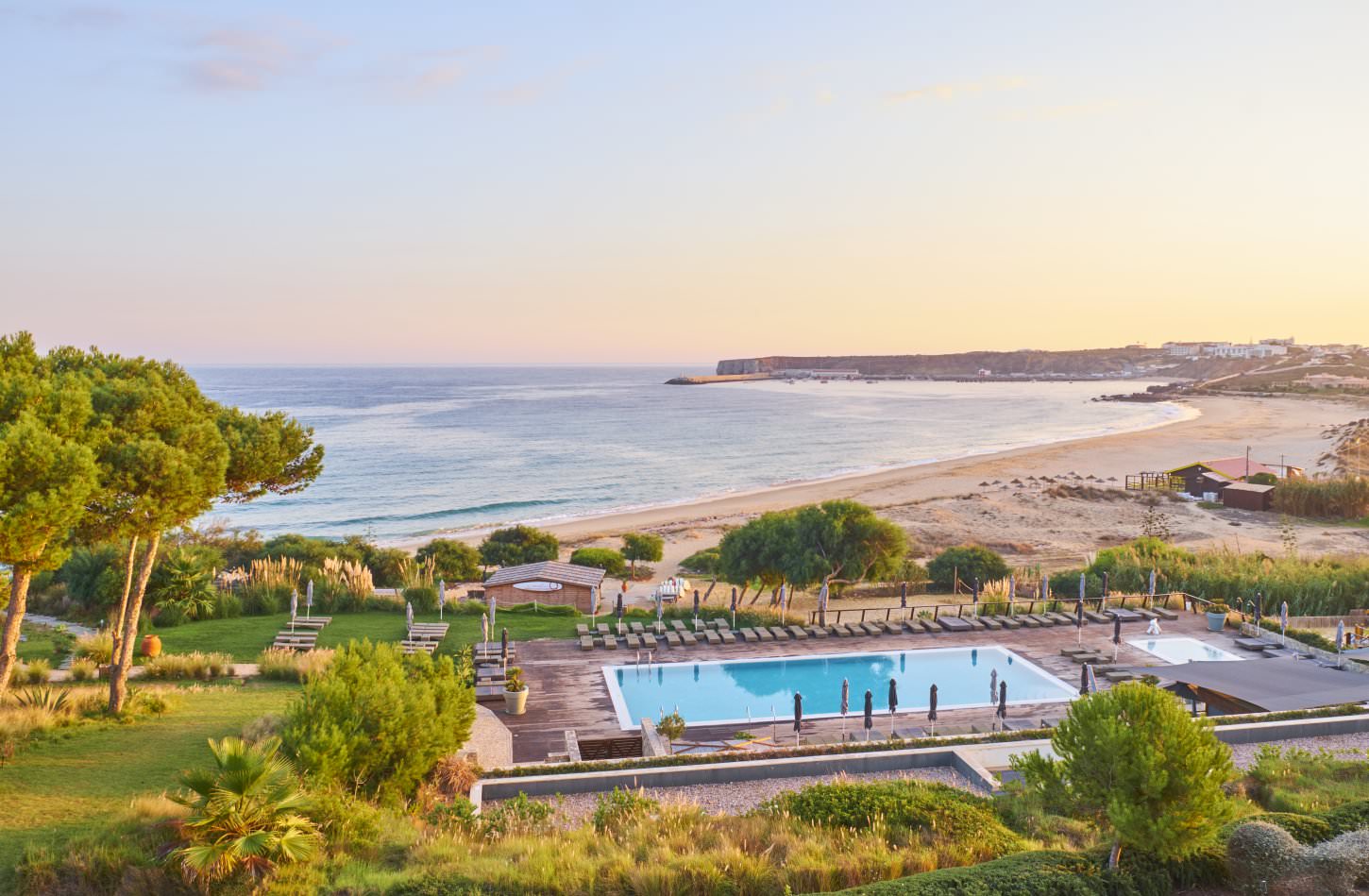 Chitra Stern is a Singaporean immigrant who today is a household name in the Portuguese business world.
But when she first started working in Portugal, she and her Swiss husband were considered nuts for what they were planning to open in the Algarve: a luxury resort in Sagres tailored to families with children.
"We dreamed big and everyone called us that crazy Swiss couple developing this crazy project in the Western Algarve. The area wasn't the first stop for a lot of people, since the A22 highway didn't exist at the time," she says, recalling how she and her husband Roman put down their concept for the five-start dream resort "surrounded by dark files in a living room area with a TV, a DVD player, and three children making a lot of noise."
"I had just finished my MBA and I felt invincible. And even with three kids, we were able to make something cool here," she says.
Stern and her husband Roman have enjoyed a world of success, to put it mildly, as they celebrated a milestone last year: the 10-year anniversary of the resort.
"We opened the hotel in April [2010] and in September we opened the rest of the resort," she says. "We kicked off the celebrations last year at the end of February — and two weeks later, lockdown happened. Now we are thinking about surprise events in the upcoming year… the end of COVID would be a good enough reason!"
This "crazy" project has grown from the original resort in Sagres to include three new locations: one in Quinta do Lagos, one in Lisbon's Chiado neighborhood, and another in Cascais. It's clear that the family-friendly resort idea is working. In Martinhal's promotional video, Stern elaborates on the concept. "I often say, we want our mothers, who are guests here, to have their cappuccino with the foam still on it." It's not just a holiday for the children: parents get some couple time as well — or time to themselves." The goal of Martinhal Resorts is to marry luxury and great family entertainment that is educational and fun.
Today, 10 years after the founding of the first Martinhal Resort, Stern is no longer thought to be a dreamer: She is considered a do-er. The entrepreneur was invited to give a TEDx talk in Funchal on "Why Portugal is Trending" in which she elaborates on her eureka moment, her struggles, and her successes with the Martinhal Family Hotels and Resorts — and suggests a path for Portugal's future.
In her talk, Stern remembers the influence that Prince Henry the Navigator had on Portugal and on the world during the Age of Discoveries, and how his investment in expansion and exploration brought great wealth to the country. She likens his strategy to the current financial and ecological interest in renewable energy in Portugal, and how investment in the growth of the sector can stimulate wider economic expansion
Ten years of doing business in the Algarve means seeing the landscape change dramatically. When asked about the particulars of the change in business and life in the southernmost region, Stern says, "I compare it to the time I arrived in Portugal in 2001. Since we opened, Sagres has had more quality restaurants open while others have upped their game, creating nicer spaces. Little surf hostels have popped up, making the town seem more like a little Australia! Thanks to all the protections and planning permissions, the natural parks have become even more beautiful, turning the village into something new and trendy."
Stern mirrors this sentiment in a recent Facebook Live webinar on the topic of "What the future holds in our post-COVID world for foreign investment in Portugal" with Geoffrey Graham, senior partner at EDGE International Law Firm, an IPBN member, company. Stern cites continued growth in the startup landscape, IT, biotech, and engineering thanks to the government's interest in funding and aggressively promoting these areas.
"I was part of this foreign investment task force reporting directly to the Prime Minister's office here from 2017 until the end of last year. The Portuguese government has been pretty proactive in designing programs and incentives to bring investment into the country and bringing capital investment into companies as well."
As for Stern's own initial investment into the Martinhal Resorts, she understood that if she wanted to build something, she needed scale — something still very much relevant in the Algarve business ecosystem today.
To that end, Stern suggests that new businesses should always "bite off more than you can chew and then chew down hard to make it happen." Her bite has created something that she is incredibly proud of: an anchor project that brought a positive economic impact on the Algarve.
And they said she was crazy.