SME Funding and Investment Opportunities in Portugal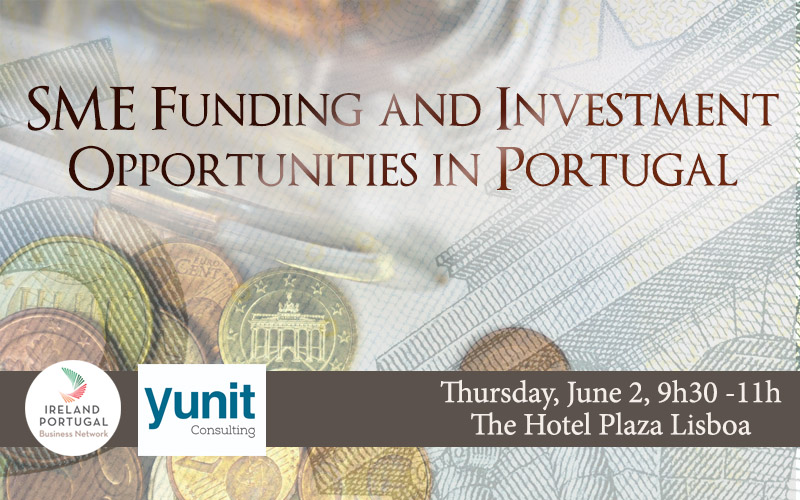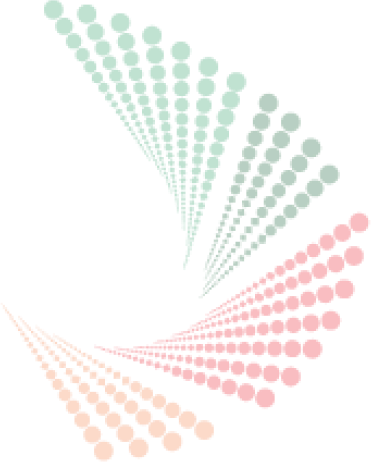 Start Date: 9:30am, 2nd June 2022
End Date: 11:00am, 2nd June 2022
Location: Hotel Plaza Lisboa, Tv. Salitre 7 / Av. da Liberdade, 1269-066 Lisboa,
Country:
Map: https://goo.gl/maps/fqzU3zLmgRgi4H7A9
Please join us at the IPBN's next event on Thursday, June 2 from 9h30 to 11h at the Hotel Plaza Lisboa entitled "SME Funding and Investment Opportunities in Portugal" organized in partnership with IPBN member Yunit Consulting, who is responsible for heading up the Heroes PME program, built to help launch small and medium-sized entrepreneurs through assistance with consulting, negotiation support, and mentoring in the areas of digital transformation and sustainability.
This event is a follow-up to the IPBN's recent deep-dive into funding and Investment opportunities for SMEs, as we will be taking a close look at both the EU PRR funds and also the funds available in Portugal through PT 2020 and PT 2030.
Special Guest Speaker José Eduardo Brandão, CFO at Yunit Consulting, will focus on grant criteria and metrics, and give insights on the best ways forward for your business. The sectors we will be highlighting include the following:
IT
Industry – Decarbonisation
Healthcare
Digitalization
E-Commerce
Tourism
Agriculture
José Brandão is both an Economist and Manager, with specialization in strategic management, from Cass Business School - City University (London, UK). He has an extensive experience in accounting, auditing, management and corporate finance. He started his career at Yunit 6 years ago and is currently Yunit Cinsulting Financial and Administrative Director.
You will have the chance to ask all your questions afterwards on a one on one basis with José and the Yunit Consulting team. So, join us Thursday June 2, and make sure you get your answers to any Grant/Investment you have thought applying for, but were not sure of the process and if it was really for you.
The event is free of charge and open to members and non-members.
REGISTER TODAY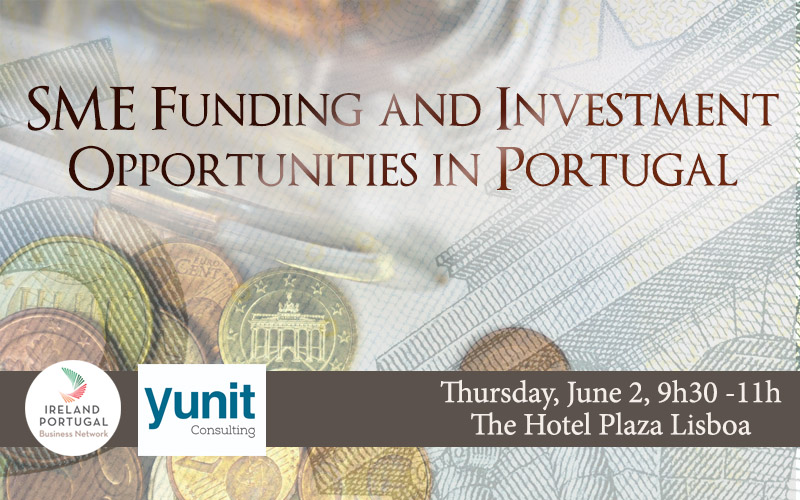 Book Now