Start Date:
10:00am, 27th May 2021
End Date:
11:00am, 27th May 2021
Location:
Available Online, Access from Anywhere, Access from Anywhere
Country:
Access from Anywhere
To bolster the necessity to shop locally, the EU has decided to take action while seeking to limit competition and minimize possible fraud and tax evasion situations. As of July 1, any goods or remittances being shipped from outside the EU will now face taxes of 23% regardless of their value. But what implications will this have for you and your business? What hurdles will Ireland and Portugal face moving forward?
In light of these new rules, the Chair of the IPBN Board Aoife Healy teamed up with Pedro Teixeira, IPBN Board Member and Senior Partner at Taxlibris, Lda. to share his expertise on what this will mean for our online shopping habits, our business strategies, and our wallets and to find out how you can navigate these new waters both personally and professionally.
The recent explosion in online shopping due to lockdown measures among other more practical time constraints has seen a spike in revenue for overseas suppliers on sites like Amazon and eBay, which has meant a loss in tax revenues for many EU countries.
Read here the summary of the webinar with access to the recording of the conversation on the IPBN YouTube channel.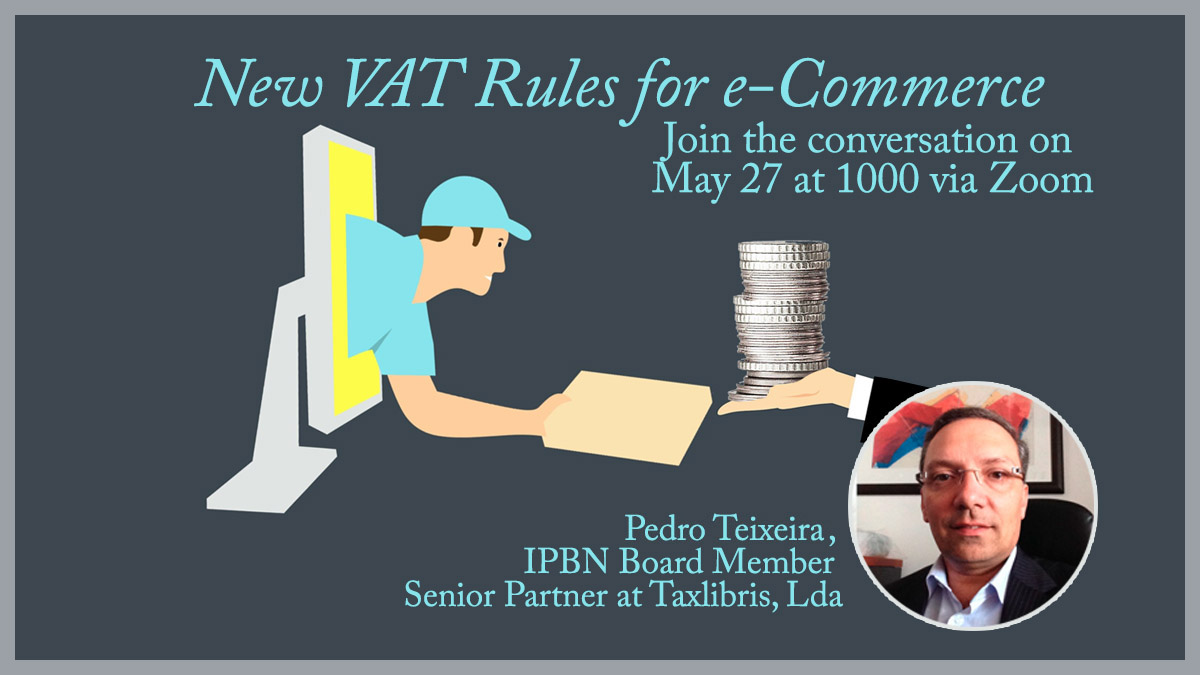 Booking Closed