Start Date:
10:00am, 10th February 2022
End Date:
11:00am, 10th February 2022
Location:
Available Online, Access from Anywhere, Access from Anywhere
Country:
Access from Anywhere
The IPBN hosted his second Master Class of 2022 on Thursday, February 10 at 1000 via Zoom with Mario Rodrigues, CEO of IPBN member company Upwords entitled "How Can the Linguistic Experience Boost Internationalization?" Mario is an expert at helping companies grow in foreign markets, so his feedback on this topic was incredibly valuable.
In this Masterclass, we discovered the most common linguistic pitfalls when it comes to your corporate multilingual communication and how to avoid them. We also learnt simple yet effective linguistic solutions that can unlock your international growth.
The Master Class was aimed at companies that want to go global or that already do business with international markets and have a multi-country presence.
The event was free and open to members and non members.
You can watch a recording of the webinar here on the IPBN YouTube channel.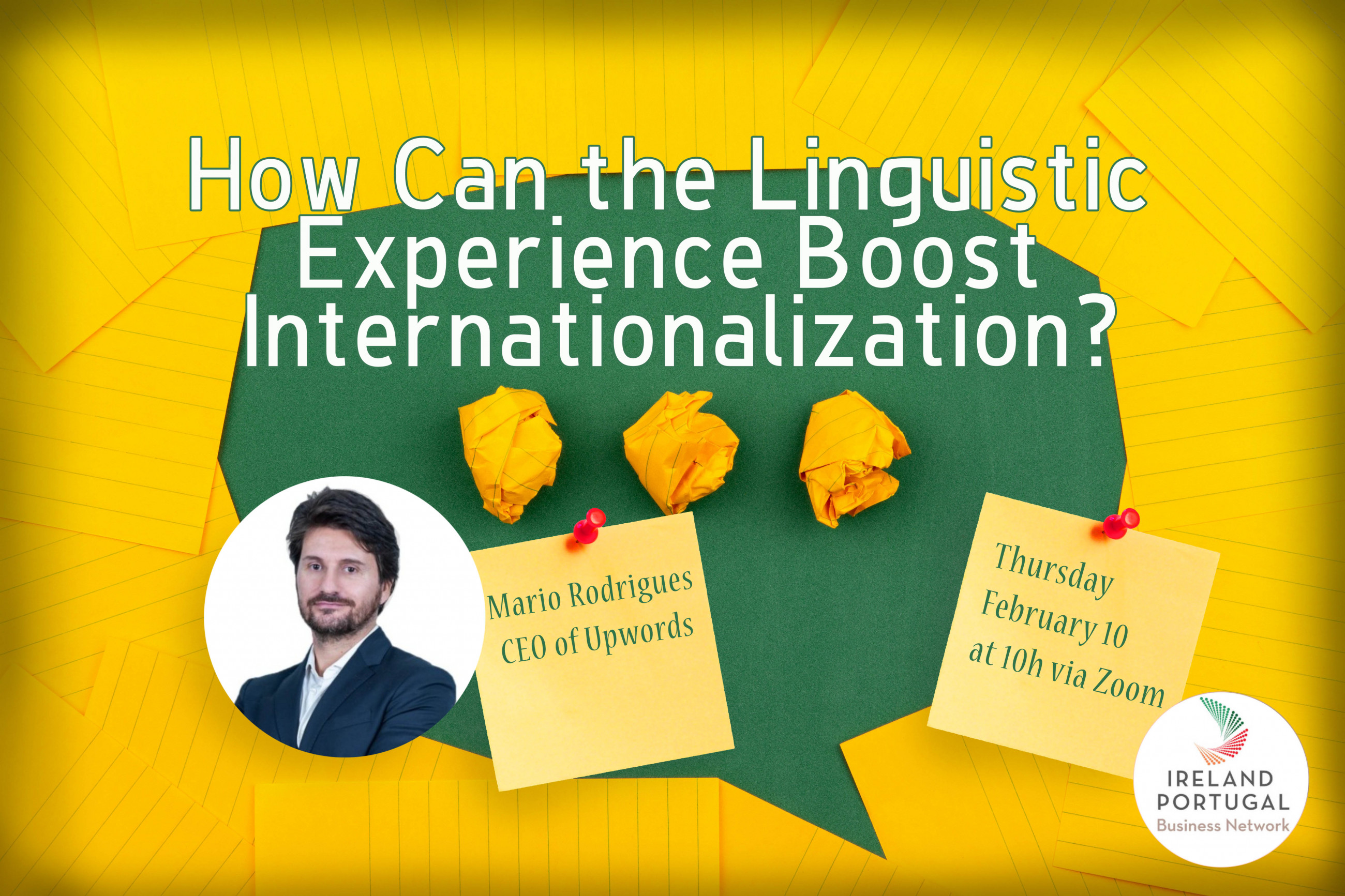 Booking Closed